PLANNING. COMMUNICATION. STRATEGY. REFLECTION. GOALS. ACHIEVEMENT.

​Learning in the outdoor classroom environment is always transformational, and unlike much of the training on offer to business, clients are transformed by exposure to challenges through adventure training. Tread Gower specialises in providing training to professionals looking to build stronger teams, develop clarity of thought and put planning into action.There is no greater facilitator for open discussion and attentive communication than working together as a holistic unit in the mountain and moorland environment. Rugged environments bring out the best in people, develop leadership skills organically, reflective thinking and cooperative behaviours. In addition, working successfully in the Hill and Mountain environment develops confidence, self-belief and motivation, essential skills for successful unified teams.

---
Powered by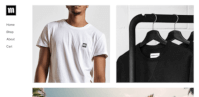 Create your own unique website with customizable templates.